News / 11.6.2021
The people of Helsinki have spoken: No to congestion charges, strong will to set a climate example both as individuals and as a city – here are the results of the Helen Municipal Decision-Maker Test
Helen applied the Municipal Decision-Maker Test , which amassed 1,436 respondents from Helsinki, to find out the kind of municipal decision-makers the Helsinki people would make with regard to energy and climate issues. The respondents would encourage individuals to make sustainable consumption choices, oppose congestion charges, and make Helsinki a role model in the fight against climate change.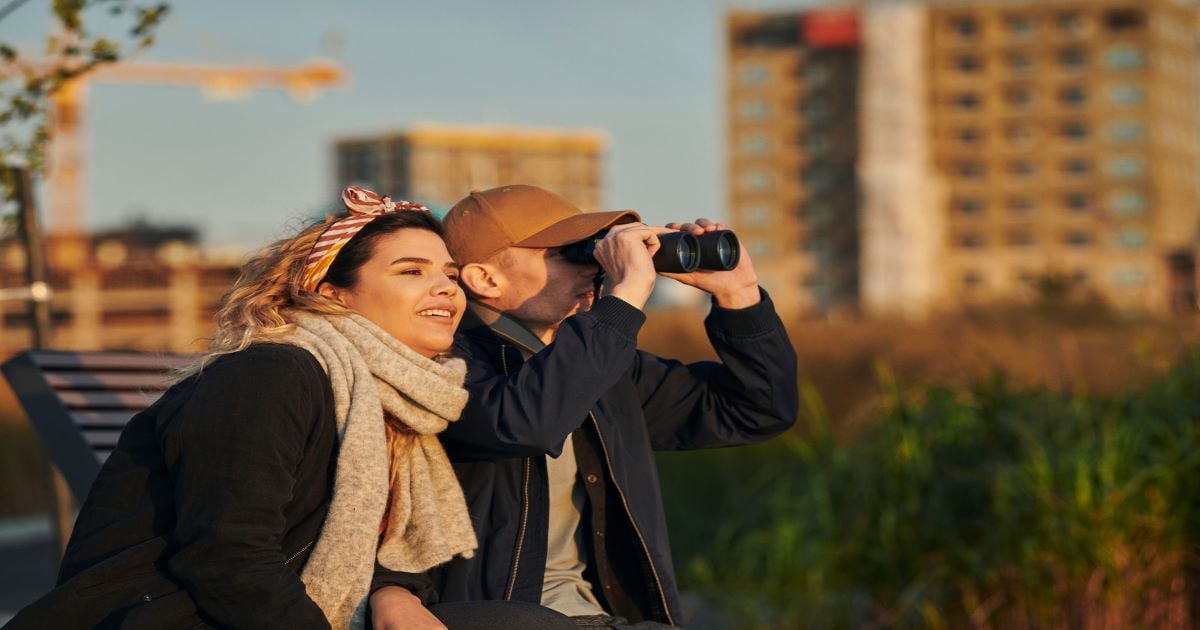 The energy sector is undergoing radical changes, which makes the issues related to it more relevant for Helsinki residents than ever before. Based on the answers given in Helen's Municipal Decision-Maker Test, city dwellers take a firm stand on three issues in particular: more than 80 per cent of respondents consider individual consumption choices affecting the carbon footprint to be important, almost six out of ten are against restricting fossil-fuelled traffic in urban areas, and seven out of ten want to see Helsinki setting an example of climate work to its larger counterparts.
"The results show that the largest respondent group is the so-called happy medium diplomats. In principle, the people of Helsinki have a strong desire to set an example to others in climate issues, both as individuals and as a city, but measures like congestion charges are clearly too radical a step at this time", says Maiju Westergren, Vice President, Sustainability and Public Affairs at Helen.
"For our part, we want to set an example of climate work by not being content just to achieve carbon neutrality by 2035, but by developing non-combustion-based energy solutions in particular. In the Municipal Decision-Maker Test, we highlight the many ways in which energy issues affect the daily lives of local residents. The forthcoming municipal elections will also have a major impact on the kind of energy policy pursued in the municipalities," she continues.
Extracts from Helsinki residents' answers in the Municipal Decision-Maker Test below.

It 's important that everyone should reduce their carbon footprint through their own consumption choices. It's down to decision-makers and companies to make climate-friendly consumption choices easy for consumers.
Westergren: Totally agree
"It's up to decision-makers and businesses to make climate-friendly consumer choices easy, comprehensible and attractive to consumers. Slowing down climate change is a team effort in which everyone must take part, and it is therefore important to check out the carbon footprint of one's own consumption choices. However, depending on our life situation, we all have different capabilities and possibilities of making choices. Switching to an environmentally friendly electricity contract, introducing renewable district heating or installing solar panels on your house roof are examples of ways of reducing your carbon footprint in electricity consumption."
Transport running on fossil fuels should be restricted in urban areas by measures like congestion charges.
Westergren: Neither agree nor disagree
"Transport is an important source of emissions in Helsinki, and attention must be paid to it in the coming municipal council term. Helsinki has a well-functioning public transport system and an encouraging atmosphere for developing cycle paths. Personally, I think that instead of restricting traffic, the focus should be on promoting fossil-free electric transport. Electric traffic will increase sharply in the next few years, and the planning and creation of a functioning recharging network demands teamwork with all actors. Electric transport also improves air quality."
I want to see Helsinki elevated to the global forefront of large cities in the work of combating climate change.
Westergren: Totally agree.
"Companies have a significant role to play in Helsinki becoming a global player in the fight against climate change. By utilising their world-class know-how and technological innovations, Helsinki and Helsinki-based companies are in possession of all the necessary resources. For example, when looking at Helen's operations, the international perspective is actually more relevant than making domestic comparisons."
About the Municipal Decision-Maker Test
Helen ran a Municipal Decision-Maker Test consisting of six energy- and climate-related claims on its website in May 2021. It amassed a total of 2,042 respondents, of whom 1,436 reported Helsinki as their domicile.
Read more about the topic