News / 22.12.2022
Helen continues investing in solar energy production by acquiring turn-key solar power plant in Uusikaupunki
Helen is acquiring a -turn-key 206 MWp solar power plant located in Kalanti, Uusikaupunki, in south-west Finland. The solar power plant was sold and will be subsequently constructed by the international solar developer ib vogt. The solar farm has an annual energy production of more than 200 GWh and is at a location where solar radiation levels are similar to northern Germany. The solar power plant will be fully owned by Helen.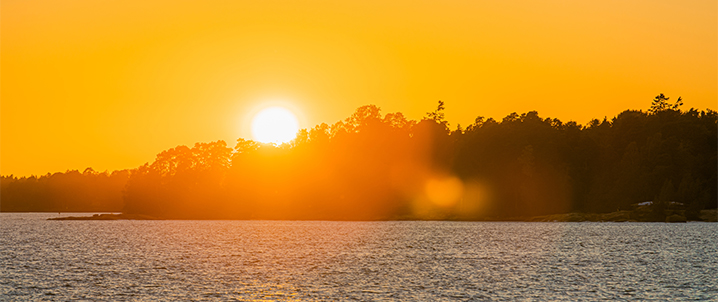 – Solar power production in Finland is expected to grow exponentially in the future. The solar power plant located in Kalanti, Uusikaupunki, is our first acquisition of a turn-key solar project and one of the largest in Finland. The industrial-scale solar power plant is an addition to our production of domestic, emission-free energy, while also increasing our energy self-sufficiency. Increasing the amount of electricity produced by solar power also supports our goal to be carbon neutral by 2030 and the transition towards a decentralised energy system, where energy is produced from different sources, says Helen's M&A Director Jenny Söderman.
The construction work of the solar power plant is scheduled to start in the second quarter of 2023, and commercial operation is expected to start in late 2024.
– Finland and all Nordic countries are a growing market for renewable energy, including solar, and we are excited to execute our first project there and working on many more to come. We are delighted to work with Helen to advance their environmental objectives and support the efforts in diversifying power production for their customers. Many thanks to the people at Helen and all involved parties, who put a tremendous amount of effort into bringing this acquisition over the finish line with a very ambitious timeline to advance the transition toward clean energy production, commented Anton Milner, CEO of ib vogt.
Helen aims to increase the amount of renewable solar power by several hundred megawatts over the next few years. We will be active in the entire value chain of the solar farms from licensing to land tenancy, planning, development, ownership, operation, and maintenance, and we also sell the produced solar power in the same way as solar farms. We are actively seeking suitable areas for solar farms. We are also interested in acquiring solar farms on a turnkey basis.
Helen already has a solar farm under construction in the Nurmijärvi area along the national road 3. The solar farm will have a ground-mounted solar power plant of approximately 2,800 solar panels, covering an area of about three hectares. Its total capacity is 1.5 megawatts. We are also planning a 10-megawatt power plant in Lohja, and its construction is due to start in spring 2023.
Read more about the topic