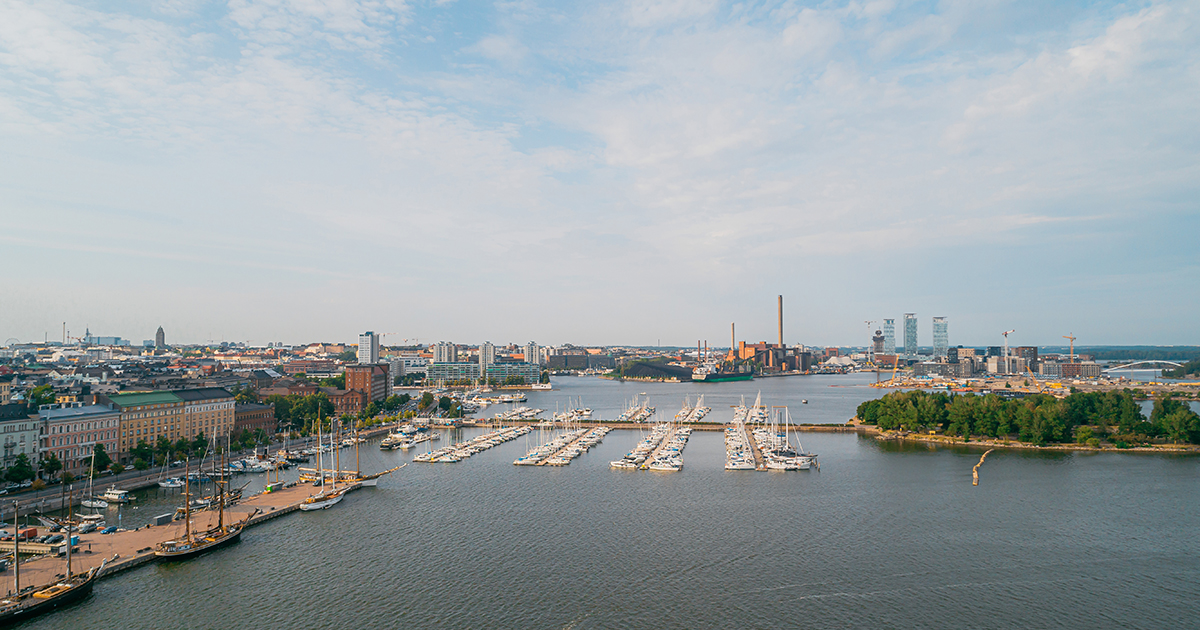 News / 4.5.2023
Change of Chairman of the Board of Directors at Helen
Helen will have a change of Chairman of the Board of Directors, following the resignation of long-serving Chairman Osmo Soininvaara. Having chaired the Board of Directors since 2017, Soininvaara had previously announced his intention to give up his post. Atte Harjanne was elected as the new Chairman of the Board of Directors on 2 May.
Osmo Soininvaara, Lic.Soc.Sc., has had a long and distinguished career as a member, Vice-Chairman and Chairman of Helen's Board of Directors since the company began its operations on 1 January 2015. The Annual General Meeting elected him as the Chairman of the Board of Directors on 1 October 2017.
"My time as the Chairman of Helen's Board of Directors has been a fascinating adventure. Last year was difficult, but the company did well to navigate the turbulent waters of energy policy. Helen can now be considered to be Finland's strongest energy company. Fossil energy is starting to be rapidly replaced by zero-emission energy," says Soininvaara.
During his tenure on the Board of Directors, Soininvaara has been involved in making significant decisions for Helen, including the phasing out of coal and making investments in wind power and other low-emission energy production. Over the course of this time, Helen has invested over EUR 500 million in carbon neutral energy. Thanks to these investments, the company's carbon dioxide emissions will be reduced by at least 80 per cent by 2025, using 1990 as the reference year. During Soininvaara's tenure, Helen's net sales have increased from EUR 746 million in 2015 to EUR 1,785 million in 2022. According to surveys, Helen is also the most liked energy company in Finland.
"It has been a pleasure and a privilege to get to know Ode and work together with him as Helen's CEO. I have enjoyed our collaboration and the in-depth conversations we have had. In spite of the sudden changes that took place in our operating environment last year, and the longer-term transformation of the energy sector, we have been able to purposefully implement solutions that drive progress towards clean energy. On behalf of myself and Helen, I want to thank Osmo for his long and and accomplished tenure as Chairman of the Board of Directors," says Helen's CEO Olli Sirkka.
Soininvaara will be succeeded as the Chairman of the Board of Directors by Atte Harjanne, a member of Helsinki's City Council and second-term Member of Parliament representing the Greens. Harjanne holds an M.Sc. in Technology and he is a Doctoral Candidate in Economics. During his career, he has worked as a researcher focusing on the impacts of climate change and as a risk management consultant and has also served as the Vice-Chair of the Board of Directors of Helsinki Region Environmental Services from 2017 to 2019. Harjanne had a summer job at Helen's Hanasaari power plant in the 2000s.
Read more about the topic