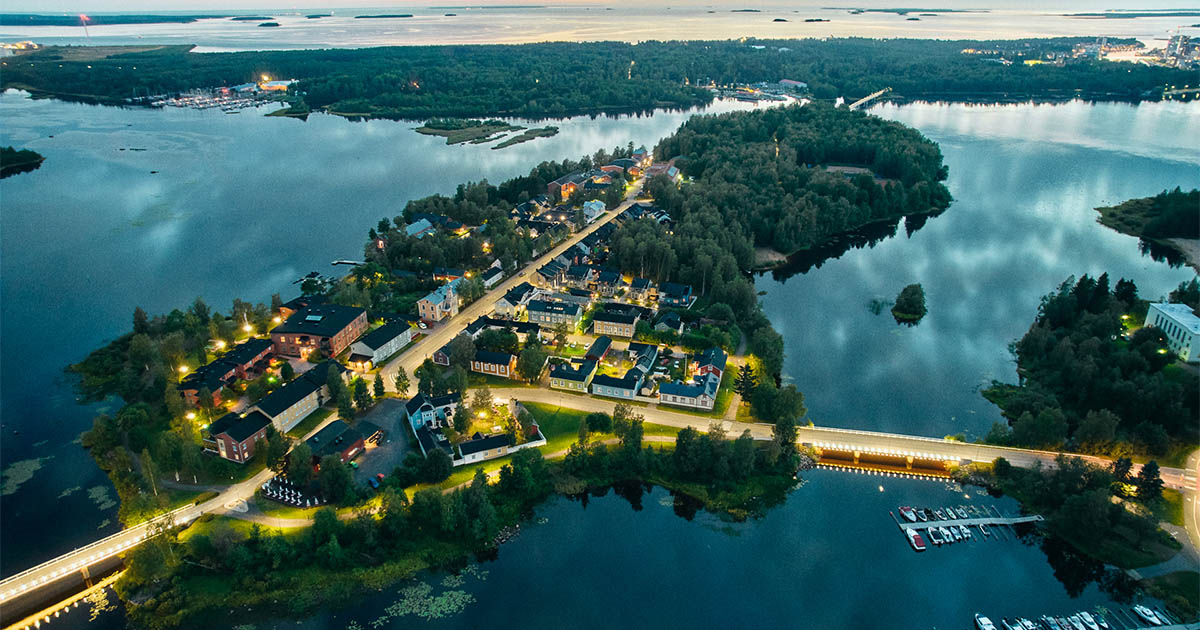 News / 14.12.2022
Carbon neutral energy company 2030 – 80% reduction in emissions possible already in 2025
Helen's target is to be a carbon neutral company by 2030. In our carbon neutrality programme, we report on the actions and the emissions reduction path that will take us to our target, reduce our dependence on imported fossil energy and increase our energy self-sufficiency through an accelerated schedule.
"We want to create the most modern and, above all, sustainable energy system, which we all can be proud of. The global situation has highlighted the need to hold on to our carbon neutrality target, which will take us towards an energy future with increasing energy self-sufficiency and security of supply. However, it also requires business acumen to make plans that we can implement in a changing and currently extremely erratic operating environment," says Helen's President and CEO Juha-Pekka Weckström.
The key pillars of our carbon neutrality programme have been defined, and the programme ensures that we will reach our carbon neutrality target on schedule.
Our emissions reduction schedule
2023: at least 40 per cent on the 1990 level
We will close the Hanasaari power plant and halve the use of coal. We will replace production with waste heat, sustainable bioenergy, energy storage, as well as nuclear, wind, and solar power.
2024: at least 60 per cent on the 1990 level
We will close the Salmisaari coal-fired power plant and end the use of coal. We move towards distributed heat production and a sustainable energy system.
2025: at least 80 per cent on the 1990 level
Our heat production will consist mainly of heat pumps utilising waste and environmental heat, electric boilers, energy storage, and sustainable bioenergy. We will produce electricity mainly with wind, nuclear, hydro, and solar power.
2030: at least 95 per cent on the 1990 level
We will further increase wind and solar power and the amount of non-combustion heat production especially with heat pump solutions. We will offset the remaining emissions.
Carbon neutral Helen 2030: Helen's emissions reduction target (total emissions)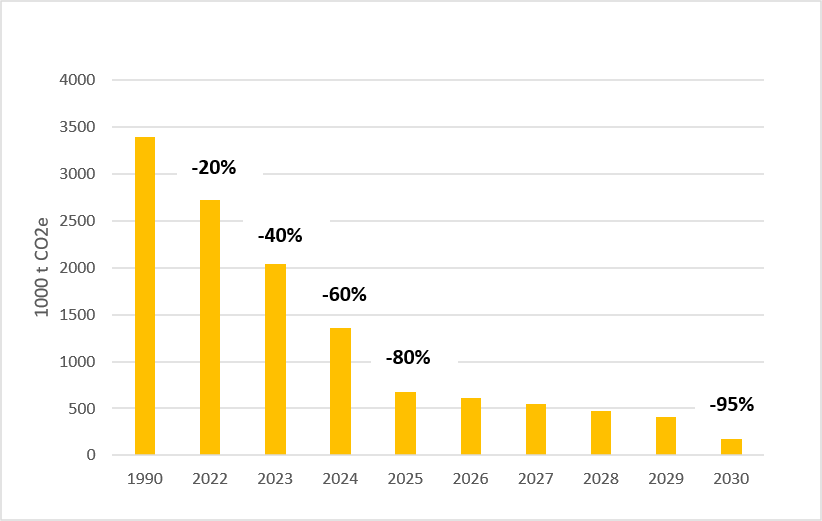 Significant emissions reductions are achieved with a major investment programme
We make significant investments in a sustainable and modern energy system and build capacity that replaces more than 2,000 megawatts of fossil energy production by 2025. With the investment programme, we will achieve an 80 per cent reduction in emissions on the 1990 level already in 2025. In 2030, our energy production will be carbon neutral: the carbon dioxide emissions of our energy production will decrease by at least 95 per cent on the 1990 level. We will offset the remaining emissions.
Fossil fuel phase-out is more than a climate action
Phasing out fossil fuels is not only a climate action, but it also reduces price pressure and increases energy self-sufficiency. A sustainable and modern energy system must safeguard our security of delivery and supply in all conditions. The energy efficiency of production and distribution has been taken into account as part of the carbon neutrality programme.
Phasing out the use of coal is only one part of our carbon neutrality journey. We are building an energy platform of the future by developing a smart district heating system for better optimisation of production and consumption and preventing over-heating.
"Through our own actions, we want to blaze the trail and take an active part in finding a solution to the climate crisis. The energy future we envisage will change the roles of the energy company and the customer. The customer will not be only a customer, but also a producer and an active operator. An energy system of the future will only be successful in partnership with our customers," says Janne Rauhamäki, Helen's Vice President, Energy Procurement and Wholesale.
In addition to the carbon neutrality measures, we take biodiversity into account in all our activities. We have identified the key biodiversity impacts of our operations and published our biodiversity strategy. In 2023, we will draw up an action plan on the basis of the biodiversity strategy, and we will report on its progress as part of our annual sustainability report.
Blazing the trail in a turbulent operating environment is demanding, but our direction and goal are clear in the midst of the great transformation of the energy sector. We are moving to carbon-neutral production with an accelerated schedule, however, without compromising the security of energy supply.
Read more about the topic