Energy sources
We produce energy with a diverse range of energy sources: coal, natural gas, nuclear power, hydropower, heat pumps, biomass, oil, wind power, solar energy, and biogas.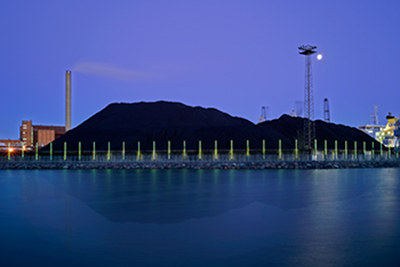 Coal
About half of our energy is produced with coal. We use coal together with renewable wood pellets at the Salmisaari power plant. The benefits of coal include its good availability and a reasonable and stable price. Coal is also easy to store in case of exceptional situations.
In the supply of coal, we take into account the supplier's social and environmental responsibility in addition to security of supply, and the price and quality. We require that the coal suppliers are committed to the practices of responsible business, at least to the UN Global Compact principles. Find out more about the origin of the coal we use.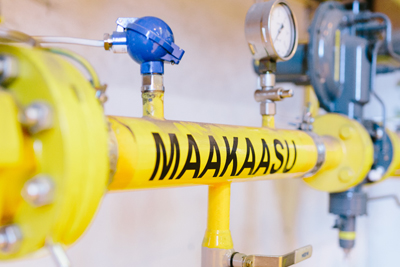 Natural gas
Natural gas accounts for about a third of our energy production. Out of the fossil fuels, natural gas puts the least amount of load on the environment. The natural gas we use contains mainly methane, so its use does not produce any sulphur dioxide, particulate or heavy metal emissions. The carbon dioxide emissions from the use of natural gas are also lower than those produced by other fossil fuels.
In Helsinki, natural gas is used at the Vuosaari power plants and in a few heating plants. Natural gas comes to Finland through a pipeline from Western Siberia.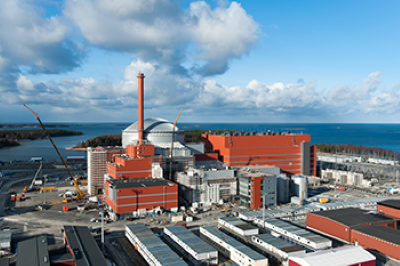 Nuclear power
About 10 per cent of our energy is produced with nuclear power. We procure nuclear energy produced at Olkiluoto through Oy Mankala Ab, which is a shareholder of Teollisuuden Voima Oyj. The production and availability of the Olkiluoto nuclear power plant are top grade.
Currently, a third power plant unit is being built at Olkiluoto.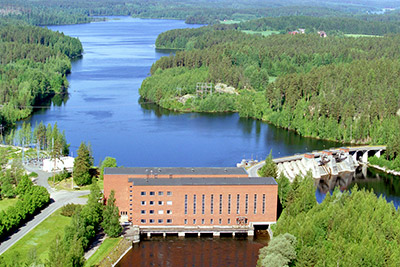 Hydropower
The majority of the renewable energy we produce comes from water. We have hydropower capacity through our subsidiaries and associated companies on the Rivers Kymijoki and Kemijoki, and on the River Indalsälven in Sweden. Our oldest hydropower plants have produced energy since the 1930s.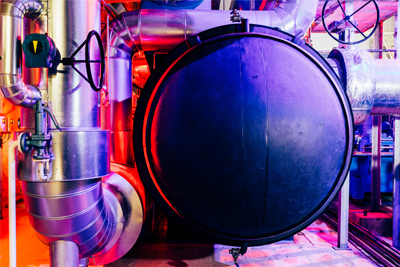 Excess heat and sea water
With heat pumps, we process waste energy into district heat and produce district cooling, which is used for processing surplus heat generated by the sun, machines and people in properties into district heat suitable for utilisation.
We produce heat from the excess heat of purified waste water and the return water of district cooling at the Katri Vala heating and cooling plant. The heat production of the Katri Vala heating and cooling plant meets the heating need of most of the city centre of Helsinki in the summer. We are currently building a new heating and cooling plant in Helsinki.
We produce district cooling with excess heat, district heat and cold sea water at the Salmisaari cooling plant in the Katri Vala heating and cooling plant.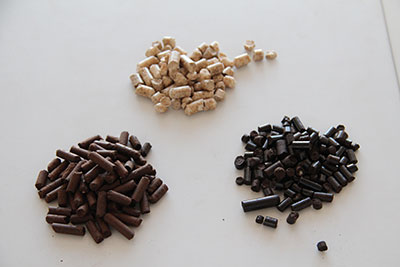 Wood pellets and biogas
Wood pellets are made of forest biomass compressed into a cylinder shape. We use pellets together with coal to generate heat and electricity at the Hanasaari and Salmisaari power plants. We also generate district heat with biogas produced from waste.
We are increasing our renewable energy production by building Finland's largest pellet-fired heating plant in Salmisaari.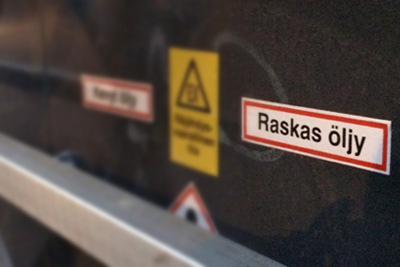 Fuel oil
The share of fuel oil in the district heat production in Helsinki varies according to the weather and, depending on the year, it accounts for a maximum of a few per cent of total production. Fuel oil is used in the start-up of power plants, as a reserve fuel and in some heating plants. District heat produced by oil is only needed in extremely cold weather conditions. However, oil plays a key role in view of Finland's security of energy supply, and therefore it is stored in case of crisis situations.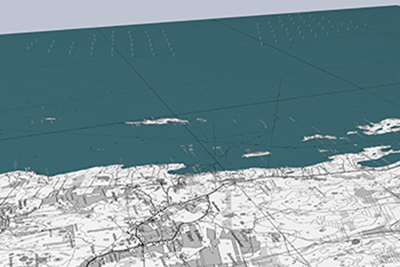 Wind power
The share of wind power in our electricity production is constantly increasing. In 2025, our annual wind power production is expected to exceed the amount of electricity previously produced with coal. Together with our partners, we own several wind farms that are in production or under construction, mainly in Ostrobothnia. In addition, we procure wind power through Suomen Hyötytuuli Oy, which we co-own.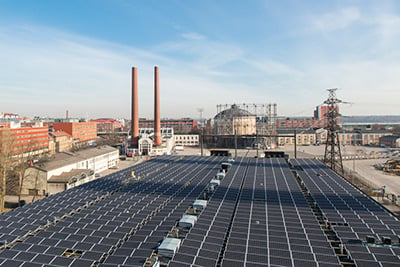 Solar energy
We produce solar electricity at our solar power plants in Suvilahti and Kivikko. We also produce solar heat and ground source heat as part of the hybrid heating system in the Sakarinmäki School Centre.